Many people who had signed up on SpaceX's Starlink website to hear updates about the public beta testing of Starlink satellite internet service have received lately emails from SpaceX to complete their registration.
According to email screenshot posted on Reddit and confired by CNBC, to join the beta test, called Better Than Nothing Beta, users must purchase all of the Starlink ground equipment for $499 and then pay a $99 monthly fee for active service.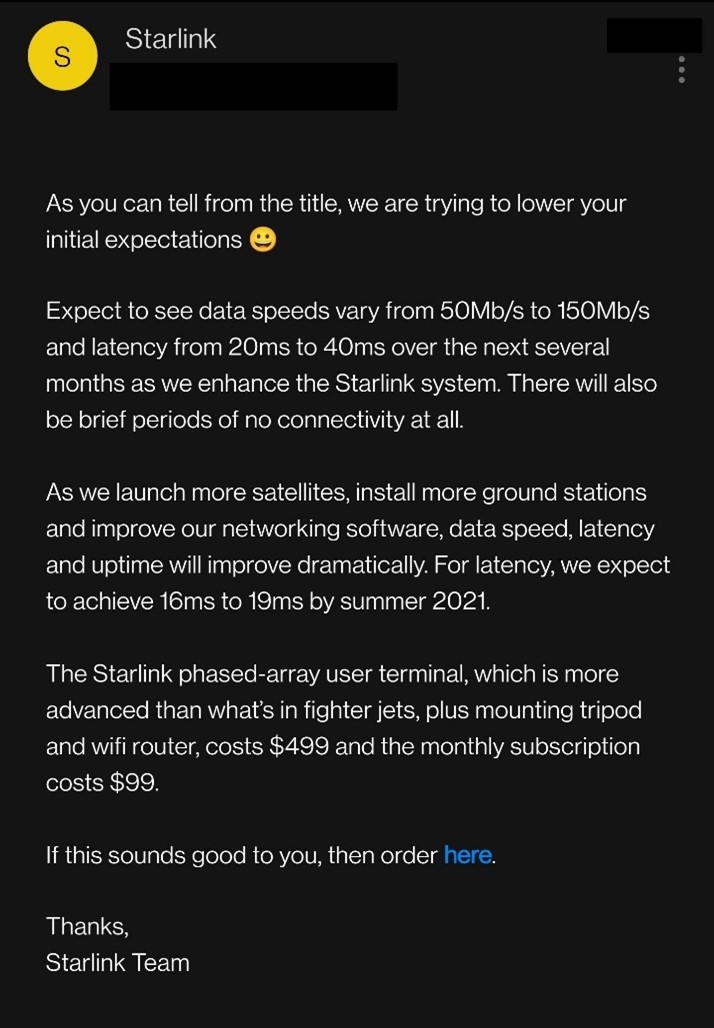 The posted email estimates latency of between 20ms and 40ms during the beta, with possible periods of no connectivity as network improvements continue. By summer 2021 the company hopes to have latency down to 16ms to 19ms, according to the email.
Additionally, SpaceX has rolled out a Starlink app that will help beta users set up their systems. Using augmented reality, the app allows users to search for areas of the sky with unobstructed views so that they can ensure their user terminals will have line of sight with satellites. The app also walks people through the setup process. The app's description also notes that public beta testing will start with users in the United States and Canada in 2020. According to Musk, "other countries are to follow as soon as we receive regulatory approval."